GreenJam: Sustainability – Despite everything it's still high on the agenda. Ignore it at your peril.
With everything that's going on in the World you might be tempted to believe that caring for the planet and the people on it has taken a back seat. In fact, there are important initiatives happening with Brands and the Agency community all the time. This session will give you a brief look at the activities from top brands, the Advertising Association and a vibrant new start-up driving change in the events business. It's going to have a big impact on business, which will be positive or negative depending on your approach, so bring the boss with you.
Our panel
Barry Clarke OBE  will talk about how big brands are adapting to meet the challenges.
Barry is a leader of sustainability initiatives and consultant with Change Agency specialising in strategic planning and governance for organisations which bring together the private, public and voluntary sectors to effect social, economic and environmental change.
He has been widely recognized for his successful leadership of the Better Cotton Initiative (BCI) as a member of the governing Council for the past six years and as Chair from December 2016 to June this year. BCI has been a highly effective multi-stakeholder initiative in driving environmental and economic improvements in the world's most widely grown agricultural crop. Its members include major brands such as Adidas, H&M, IKEA, Marks & Spencer and Nike.
He has also provided strategic advice and operational guidance to Textile Exchange, the Sustainable Agriculture Network, the Organic Cotton Accelerator, the Social and Labor Convergence Project (SLCP), the Global Coffee Platform and ISEAL – the global membership association for credible sustainability standards.
Barry has over 20 years' experience of governance and strategic planning at the highest level. He was chair of Save the Children UK and subsequently twice appointed chair of the then $1.2 billion International Save the Children Alliance whose 30 members employed over 10,000 staff working in more than 100 countries.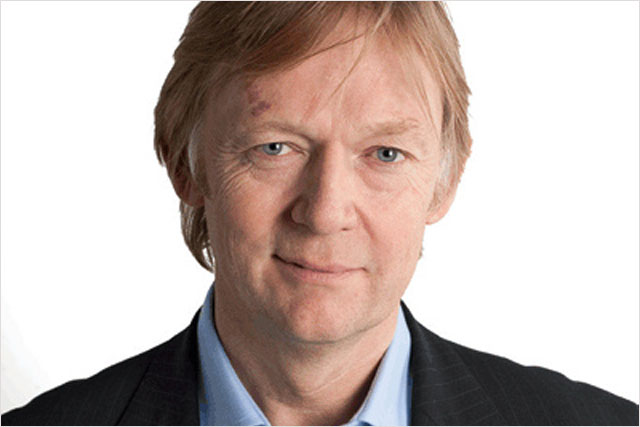 Stephen Woodford  will talk about the Advertising Associations initiative AdGreen, and the drive to unite the advertising industry to eliminate the negative environmental impacts of production.
Stephen was appointed CEO of the Advertising Association in September 2016. The Advertising Association's mission is to promote and protect the role, rights and responsibilities of advertising and all the key media owners and trade bodies are members of the AA. Prior to joining, Stephen held management roles in three agencies (Leo Burnett, WCRS/Engine and DDB/adam&eveDDB) He also currently chairs youth marketing agency Livity, a social purpose-driven business that seeks to transform young peoples' lives, especially from BAME backgrounds. He is a founder and director of U, a digital challenger to conventional banks. Stephen is a past President of NABS and serves on the board of the History of Advertising Trust. He was IPA President (2003-05) where he led both their first ethnic diversity initiative and transformed its professional qualifications for new industry entrants, which over 15,000 people have now sat and passed in the UK and around the world.
Ben Quarrell & Anna Abdelnoor  will talk about their passion at ISLA to accelerate the event industry transition to a sustainable future.
Anna Abdelnoor
Before forming isla, Anna worked in event production for global brands, but last year turned her focus to sustainability in the industry – engaging brands and industry leaders to demonstrate how we can work collaboratively cross-sector to address the build-and-burn legacy of events and prioritise sustainability in the industry's recovery from Covid-19.
Ben Quarrell 
Ben has over 15 years experience working in the events industry, ranging from festival management through to experiential. He co-founded isla as believes the agencies and brands involved in the events industry need to become part of the solution to the climate crisis as we transition to a low carbon future.
Date/Time
Tuesday 20 October 2020
4:00 pm - 5:00 pm
Location
Zoom Webinar
Online
Full Day
Please read our Terms & Conditions and our Privacy Policy